Our burning desire is to help as many people create enough income in their retirement years to live a comfortable life. To succeed financially so that they can do all the wonderful things in life they would like to, rather than if they can afford to.
One of the things Mike came to discover over many years of working with people was that true success comes when you
master your mindset.
In light of this we would like to introduce you
Leonie Fitzgerald
of Wealthology Australia.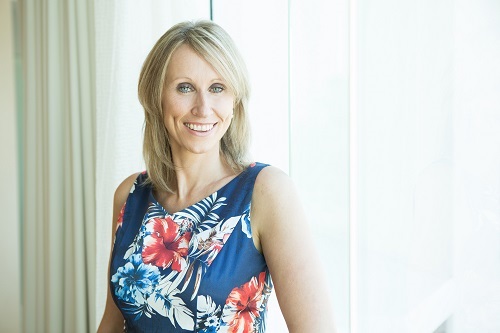 Leonie is an advocate for financial freedom, a savvy property investor with an unquenchable thirst for self-education and loves educating people how to succeed financially. Having purchased her first investment property aged 18 she now delivers strategic, powerful coaching all over the world, having helped thousands of individuals to create life-changing positive influences.
A finalist in the Women of Business Awards of Australia 2017 she is particularly passionate about helping people be free around money, have her clients
create personal financial wealth and master their mindsets
. She is known for her genuine approach to life and is committed to helping those who would like lasting results through personal coaching, live events, her written blogs and online webinars.
We have been working very closely with Leonie to have her assist our clients in this space. We wanted to let you know she is hosting an event in November on this very topic. Join her to discover what you can do to create an immediate impact on your current financial situation and to get ahead financially.
Find out more about the
Money Mindset Mastery event
Here.
As we are good friends of Leonie's she has put together a special offer for our clients. If you'd like to go along, you are welcome to take along a friend for free.
We are on the same page as Leonie when she says "Wealth is a by-product of our mindset but many of us go through life with a poor money consciousness. Sadly, we think about the lack of money more than we think about the abundance of money. We have been brought up to believe certain things about money which in turn holds us back from receiving more money in our lives.
"
Changing our
thoughts
, then our
behaviour
and finally our
actions
result in a different
outcome.
We always ask people what they want to achieve as there needs to be alignment between their intentions (or goals) and what needs to be done to achieve them. Another way of looking at it is 'where are you right now' and 'where do you want to be'? What do you need to do to get you from A to B?
Most Start With Nothing But A Desire To Grow Wealth
We're big fans of the book
The Richest Man in Babylon by George S Clason
. Countless readers have been helped by the famous Babylonian parable, hailed as the greatest of all inspirational works on the subject of thrift, financial planning, and personal wealth.  
It certainly is a must read for you if you're wanting to change your current financial position as it offers an understanding of – and solution to – your personal financial challenges that will guide you through a lifetime.
Without wisdom your money is quickly lost by those who have it. But with wisdom wealth can be secured by those who don't currently have it.
Make Self-Education A Priority
For those of you who have managed to attend one of our
events
, you understand that taking the time to work on your own development can be incredibly challenging. However, it is the only way to embrace change and manage the challenges that may come from investing, and life in general.  Whether it is attending educational events, reading books, working with a mentor or coach, or just self-inquiry, intention about your own growth and path will help you on your journey.
"Formal education will get you a job, self-education will make you wealthy…"
What Can You Do To Get Ahead?
Attend the Money Mindset Mastery Event in November
| Join Leonie at her upcoming Money Mindset Mastery event to discover what you can do to create an
immediate impact
on your current financial situation.
Read a Blog
| Discover how to transform your money and mindset: