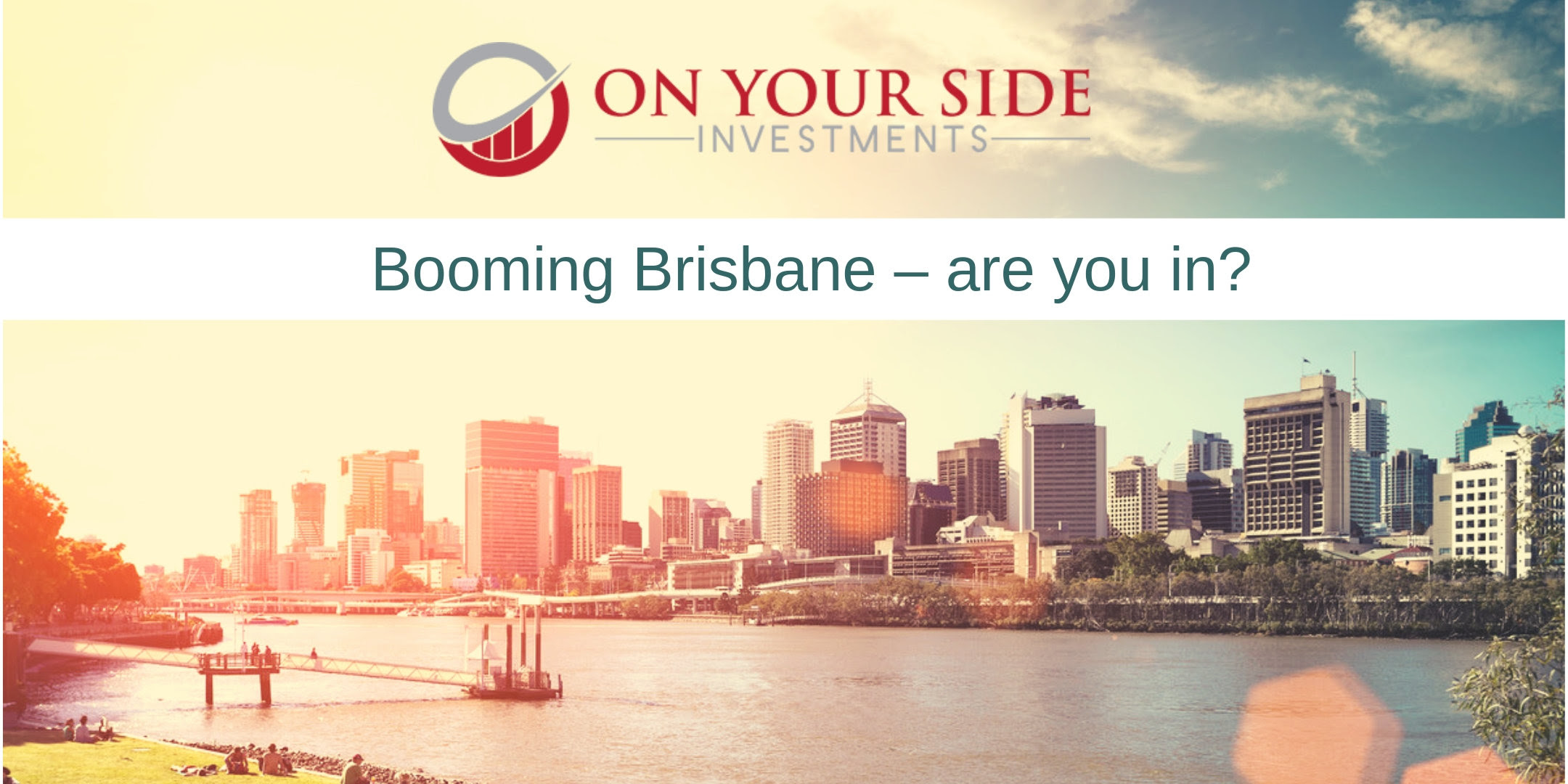 Join us at our next OYSI event on 18th June where we will have our reliable team of experts in each field present and run a Q&A format over a beer and snack at Arundel Golf Club.
Click to register or just pick up the phone or mouse and arrange your spot!
What a good question that is…. "Is the climate good for Property Investors in 2019?"
With buyer sentiment cautious right now (mostly due to media coming out of Sydney) we are seeing a recent effect on the market place. Shall we call it 'fake news'?
Brisbane would normally be deep into its own growth boom for over a year by now but this time it has been held back. Why?
Well, a number of factors but here is a list that has been making buyers jittery:
Negative Press
Negative capital growth in Sydney and Melbourne
Tougher serviceability lending rules
Harder to extend interest only loans
Budget time
Election time
Likely laborCGT and negative gearing changes
Did I mention sensationalist press reporting and miss-reporting?
 
Look, some of these are definite factors that cause us investors to stop, assess and adjust our strategies but they are not factors that will see REAL investors start selling off properties and slip into cash for the pending doomsday.
Remember what Warren Buffett's famous quote is: "When all others are fearless, be fearful. When all others are fearfulbe fearless".
If you follow the crowd you are a sheep who will always be hungry…don't be a sheep.
     This is certainly an interesting time in property. 
      Watch this CoreLogic's housing marketupdate for May 2019
We are seeing the effect of restrictions on interest-free loans causing many investors to re-think. Some indeed, if they can't get extensions on interest only may well have to sell 1 or even 2 properties out of their portfolio.
All loans generally now are being serviced on the assumption of principle and interest payments at a 7.2% interest rate (this is above the average rate for the past 60 years) so if the bank believes they can afford to pay at that rate, they should be able to. If they CAN extend their interest-only loans (and I did recently on 3 properties), they can make some hay and pay down their non-deductable home loan debt if they haven't already.
Nonetheless, Real Estate agent friends of mine are reporting a slow down in sales and extending time on market figures so there is definitely an impact. Like all phases though, things change so it is a matter of working out what your strategy needs to be for now and what it might be next year and the year after.
Remember, REAL property investors have a long term strategy. Monthly or even annual fluctuations won't change much for a REAL investor.
In fact, myself and those I respect are seeing now as an ideal time to buy. Where are we suggesting?
BRISBANE!
Why? Glad you asked.
Answer? – "perfect timing".
Before we go into it, let's have a look around the country.
Now remember, there are different markets in each state and different markets within cities, zones and suburbs and indeed, detached houses are a different animal entirely to apartments and units so be careful HOW you hear news and statistics.
Sydney
It's boom phase between 2013 and at its peak, mid-2017 was around 80%. It has now steadied to have come back 14% over the past 2 years. Units have performed better than houses by a couple of % in that time with 2 reasons –
a) it grew less to start with so has less to come back and
b) affordability means young people especially are looking to buy apartments as they are a cheaper and more affordable option right now.
As the next real Sydney boom phase is 4-5 years away in my opinion, it's not the ideal time to buy in Sydney.
Melbourne
Melbourne's boom phase was curtailed and so only managed about a 50% uplift and now we see it has come back around 10% Melbourne's market is extremely fragmented though and we have seen steady growth still in houses below median price level when other sections of the market have dropped 15%+. Remember, Melbourne has 35% of Australia's population growth from immigration, has a strongly performing economy and Is still short of its normal growth expectations in the recent boom so I tend to agree with Michael Yardney and expect a mini-boom for Melbourne around 2021-2022. Worth considering with good brand new houses available under $450 000 but only for some investors depending on their portfolio set up. Best chat to me about that one or read my earlier blog about the truth of the Melbourne property market.
Hobart
My home town and with 6% growth this past year sounds great but take it from a local boy, there is not much upward movement to go before it settles (if it hasn't already) to its new norm and as smart analysists always point out, it's population of only 200 000 people is far too small to ensure safe investing over an extended period of time. Buyer beware!
Adelaide
This city is growing now and is worth considering but see me for timing and strategy as there are better markets available. It is a 'maybe'.
Perth
Wow, I thought Perth hit rock bottom last year but it still fell 7% this past 12 months. There is a bargain around every corner and if we see clear evidence of a strong economic outlook, it may be worth considering but I am not rushing to invest there. Too risky when there are safer and more easy to predict markets elsewhere.
Brisbane– CoreLogic has Brisbane dwelling values having fallen 1.3% over the past year. The deeper picture says that silly Brisbane units have continued to underperform, although the oversupply is starting to get eaten up now, higher value properties have dropped back and below median value middle to outer suburb properties have held or in fact grown. Key areas like Ipswich, Logan and Redlands have performed well.
Brisbane has averaged 1.5% annual growth over the past 10 years. The last time we saw a decade like that, Brisbane house prices grew by 85% over a 3 year period.
Brisbane is safe buying for many reasons and it hasn't experienced significant growth for over a decade so can't really 'correct' like Sydney or Melbourne. Brisbane has massive infrastructure spending underway with fantastic job numbers and job prospects over the next 3-4 years to come.
With interstate migration up again and plenty of Sydney and Melbourne folk selling down south and buying in Brisvegas, supply and demand pressure will no doubt start lifting prices across the board.
When is hard to say but with profit pressure causing banks to already start to open lending up, comments from the Treasurer pleading with them to keep writing loans I think that post-election we will see the right climate for good buying and pending growth.
With the certainty now of a continuing government and the confidence this brings in financial markets along with a pending interest rate cut and an easing of lending rules we are really in an opportune time to assess our portfolio and maximise the outcome.
Write or call us to chat about your own circumstances and we can help put some clarity around whether to stabilise or expand your portfolio and what the right growth and yield combination might be for you.
Mike Harvey