Getting the property management right on your investment property is one of the most important things you'll want to do with your investment property. What do you need to know to ensure it all goes smoothly?  
How much involvement should you have with the property manager (PM) and how much with the tenant?
How much is fair to pay for their service?

 

Is cheapest best?

 

Is most expensive best?
What to expect from a good PM:
How to recognise a least helpful one.

 

When is it time to change your PM?

 

What are your rights?

 

What rights does your tenant have?

 

What's the deal with your water rates?
If you think it is expensive hiring a professional then try hiring an amateur.
Red Adair
What do you need to know?
Remember the Rich Dad, Poor Dad books which blitzed the market and became number one bestseller? The author, Robert Kiyosaki, is also a very savvy businessman with a wealth of knowledge on property investment and management. In fact, to quote him, "a good property manager is worth their weight in gold".  
This absolutely stands to reason, and it's also what inspired Kirk Simpson, owner of Property Managers, Lucra Real Estate, to establish his own property management business. Coming at it from the standpoint of an investor, and at the receiving end of some bad management of his portfolio of properties, Kirk could see there was a lot of room for improvement in this industry. It was a logical next step. 
"I thought I could do a better job than what was being done for my portfolio," he says to me, during a recent chat about the state of the Investment Property market. "I know that sounds a bit arrogant, and it was at the time – I didn't know to the full extent of what's involved and what actually property managers do at the time." 
Mentoring a group of fellow investors, which soon spiralled towards 200 people, Kirk saw a common theme affecting those involved. 
"Everyone was coming back to me saying, 'My place isn't being rented out. The communication isn't great with what's going on. I'm not too sure if I'm happy with the rental process they're offering.'"  
He knew first hand that when you've got an investment portfolio and you've looked after it and you've worked hard to get to the end goal result, you're living off the cash flow of it. "It's extremely important to have the right property manager if you're going to go down that path, because there's a lot of different people that you'll put on your team, like your financial team, to help you grow."  
This is also why Kirk is adamant investors must be prepared to treat this exercise much more like a business – especially when it comes to navigating the often-murky territory of maintenance and tenant demands. 
"You're going to have expenses or overheads in a business. Investment Property requires maintenance from time to time, it's the same thing," he says.  
"As an owner of an Investment Property, it can be pretty tempting if you hear 'the curtain rod's come down', or, 'the cupboard door hinge has fallen off', or, 'the drain's blocked', or different things that can happen in a house of course," Kirk explains. But even if you are handy with the tools, he warns us to think twice before we pick up the plunger.  
"You've got to weigh up how much maintenance costs are per year, but as a general rule of thumb I plan to pay out two weeks rent per year in maintenance for my investment properties. I'll have that sitting in an offset account against the property, in case I ever need it," he says. "I talk to my property manager beforehand, because there's set rules about what they're allowed to claim.  
From the point of view of being a property manager, I encourage my owners to do the same thing and then agree on how much we can spend on maintenance without written approval. If it's an emergency, it can be up to $1,800 that we're allowed to spend without notifying the owner. Our process is we always notify the owner because I want to reduce their cost as much as possible. Whether it's $5 or whether it's $5,000. 
"I know it's tempting to go in and fix it yourself, and we do have some clients that do that, but by-and-large, one, it's tax deductible, two, you want a professional repairing things, because it may leave you open to litigation, which is the last thing you want, and it has happened. People don't take that into consideration. I can understand, you can change things cheaper yourself. Everyone goes to Bunnings these days so they can get the parts. 
"I think if you want to be serious about building a long-term portfolio, you have to think about it unemotionally," he reminds me. "Even though it's a logical decision to be able to fix things yourself, I don't think it's worth your time." 
Interesting – There are 2.3 million rental households in Australia, of which 55% are detached houses, 30% are units or apartment and 15% are semi-detached such as townhouses. About 30% of total renters live alone and a further 23% of renters are childless couples or empty nesters. The disaster stories are always from those who self-manage properties – don't do it!
If you would like to have a chat about how to get the best out of your investment property we'd be more than happy to help. Simply contact us at team@onyoursideinvestments.com.au or read our other blogs to learn our top tips on the subject:
WITH THE SYDNEY MARKET COOLING OVER THE LAST FEW MONTHS, IT SEEMS THAT ENTRY LEVEL PRICES ARE NOW AT LEVELS WHERE FIRST HOME BUYERS ARE ONCE AGAIN INTERESTED IN ENTERING THE MARKET. LATEST DATA FROM THE ABS HAS REVEALED THAT FIRST HOME BUYERS NOW MAKE UP 18.3% OF THE...
read more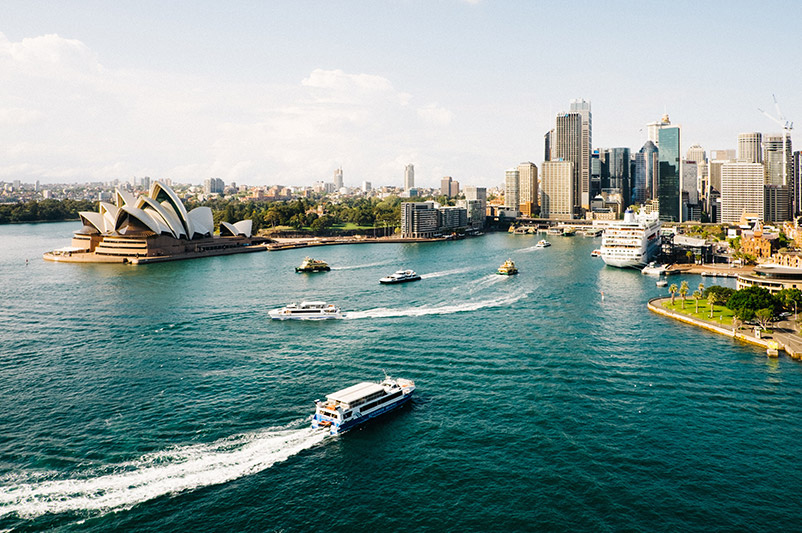 I truly hope you all had a great break and have re-charged your batteries with a focus on the important things in life to you. I am not a big fan or new year's resolutions around finances, as they are a WISH based on a certain date more than anything else....
read more