Australians purchasing their first home or selling to release equity in retirement are going to get some assistance because of new
superannuation
rules which became effective on July 1st, 2018.
From that date, people looking to buy their first home will have the capacity to contribute up to $30,000 into their superannuation towards their first home while retirees selling their family home can put up to $300,000 into super.
This new measure has come into place to help first home buyers, a large number of whom have attempted to save a deposit while the rising costs make it seem they will never be able to get into the market.
At the opposite end of the scale, the change is likely to help retirees who oftentimes wind up in bigger houses while attempting to get by on a limited super income stream or Centrelink pension.
Here's the way the Federal Government wants to enhance the circumstances of these two groups within the property market.
Purchasing first home
Under the new First Home Super Saver (FHSS) program, people can contribute up to $30,000 that can be deducted from their pre-tax pay (think salary sacrificing) and put it in their superannuation.
They would then be able to pull back 85% ($25,500), in addition to any earnings, to use for a home deposit.
Where there is a couple, each can contribute $30,000 which is equates to $51,000 (i.e. 85% of $60,000) plus earnings.
Why only 85%? Well there is still the 15% tax on the contribution, but this means you don't pay tax at your marginal tax rate (MTR). Which if you are earning over $37,000 is 34.5% plus Medicare of 2%. For most people, 15% tax is much lower than tax on their income, but you should get some financial advice to be sure.
So, what's the catch?
Well, it can be confusing;
First off, people can only contribute $15,000 into their FHSS account in any one year. Also, the employee super contribution (9.5% of wages) can't be used or accessed, so additional contributions that are voluntary are necessary (effectively your savings). Plus, the annual $25,000 concessional cap cannot be breached (this includes the 9.5% employee super).
This deposit saving strategy is likely to work best for average wage earners earning over $37,000 (as noted above because of the tax reasons) and it won't work so well for low income workers, who pay little, if any tax.
At the point when the money is accessed, it is taxed at the individuals MTR less a 30% offset, meaning most people earning an income between $37,000 and $87,000 will pay very little tax. However, high income earners may still have to pay some tax, so again, it is worth getting some advice about your individual situation.
Selling a home
Under the Downsizer Super Contribution Scheme (DSC), property holders who are 65 or more can use up to $300,000 from the sale of their home as long as they have owned their home for 10 years or more and it was their principal place of residence.  Like the FHSS, where there is a couple, $600,000 can be contributed towards superannuation.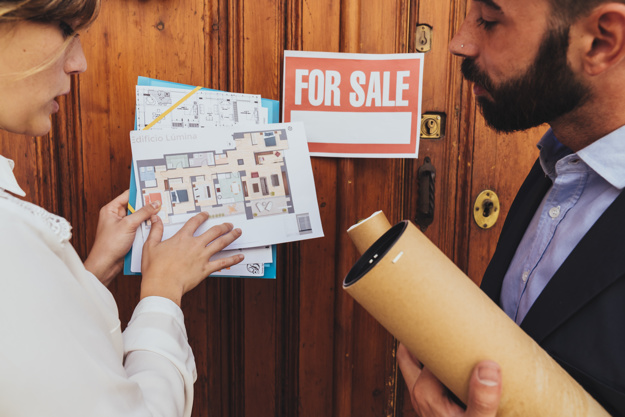 What's the catch?
There isn't one really, it's a good option to boost your super if selling your family home.
Because there is now a limit of $1.6 million that you can have in your tax-free pension, if you have more than $1.3 million, the $300,000 will take you above this transfer balance cap. However, you can still contribute a partial amount that would take you up to the $1.6 million.
If you already have $1.6 million or more, you are still allowed to make the additional contribution. However, the funds would need to stay in the accumulation side of the superannuation, where instead of being taxed at 0% it would have a maximum tax on earning of 15%.
The funds would still remain fully accessible should you wish to withdraw them and it could provide some effective estate planning options. However, statistically in Australia the majority of retirees have less than $300,000 in their super, so this is unlikely to be a widespread problem.
Unfortunately, downsizers don't get any concessions when it comes to buying and selling as stamp duty still needs to be paid and is why you should look at this individually to see if it is right for you and always remember to double check with a professional, if you are unsure.
What do you do now?
If you are in the process of saving a deposit towards your first home, you should check your super fund is able to receive FHSS funds and, importantly, withdrawals. You will then need to speak with your employer and arrange them to withdraw up to $15,000 of voluntary, pre- tax contributions and have them invested in your super fund.
When you need to get to your cash, you have to obtain a 'FHSS determination' (basically a statement) from the Commissioner of Taxation before asking for access to your money.
Once approved, the funds that you have contributed and earned under the FHSS, less any tax, will be transferred into your bank account.  At that stage you still have 12 months to purchase a home or arrange for it to be built.
The same process applies for downsizers in that you need to check that your super fund will accept this type of contribution.  If there are no problems, you can contribute up to $300,000 per person within 90 days of receiving the funds from the sale of your principle place of residence.
It is important to note, you must complete and send the 'downsizer contribution' form at the same time or prior to the funds being contributed.  If you fail to do this, it could be classed as an excess contribution and you could be penalised.
Excited first homebuyers
Angus and Angie are in their 30's and recently married. They both earn $50,000 per year plus their 9.5% super. They are excited about getting their first home and want to work hard to achieve this goal.
They organise with their employer a further 30% of their pre-tax salary (ie $15,000) into their super, in addition to their employer super contribution (ie $4,750).  They are both well within their $25,000 annual cap.  Over the next 2 years they have accumulated $60,000 plus an additional $4000 of earnings which is enough for them to put a 10% deposit down on a property to the value of $550,000.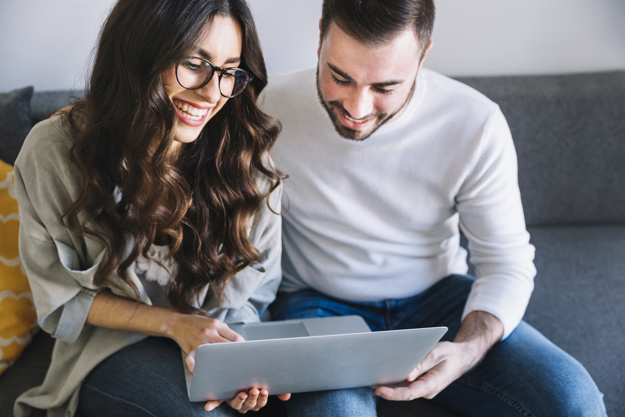 Happy sellers
John and Wendy's kids have moved out and they are both 68. They really want to retire but like most parents, they went without to provide their kids the best options and this has left them short in retirement. With only $200,000 in super between them and a Centrelink pension, their retirement doesn't look as rosy as they once imagined.
They have lived in their home for 40 years and it is their only other major asset, worth $1.5 million.  They sell and buy a new inner-city apartment for $900,000 and each put $300,000 in to their superannuation.  They now have $800,000 in superannuation which will allow them a more comfortable retirement and they will still be eligible for a small part pension along with the benefits.
Reine Clemow
 is the Principle adviser at Acquira Wealth Partners
Sub-Authorised Representative No. 461670 of Acquira Wealth Partners is a Corporate Authorised Representative No.1263600 of GPS Wealth Limited AFS Licence No. 254544
GENERAL ADVICE WARNING AND DISCLAIMER
The information provided in this blog has been provided as general advice only. We have not considered your financial circumstances, needs or objectives and you should seek the assistance of your GPS Wealth Ltd (GPS) Adviser before you make any decision regarding any products mentioned in this communication. Whilst all care has been taken in the preparation of this material, no warranty is given in respect of the information provided and accordingly neither GPS Wealth Ltd nor its related entities, employees or agents shall be liable on any ground whatsoever with respect to decisions or actions taken as a result of you acting upon such information.
If you would like to discuss your individual circumstances with our team to see if we can help, contact our office on 07 5510 9341.